Umbraco - Enkelt, skalbart och tryggt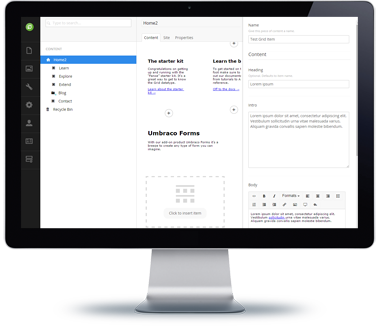 Umbraco är ett publiceringssystem för hemsidor som gör det möjligt för vem som helst att enkelt uppdatera hemsidan. Ketchupföretaget Heinz och lagringsexperterna Scandisk är några av de större företag som valt att jobba med Umbraco.
En av de stora fördelarna med Umbraco är att det bygger på öppen källkod vilket gör att systemet både är gratis och att det finns tiotusentals utvecklare som behärskar systemet.
Hur vet jag att jag ska använda Umbraco?
Projektet med att skapa en ny webbplats börjar med att vi sammanställer era krav och önskemål, utifrån detta arbete kan vi enkelt se om Umbraco passar bra för projektet.
Vi på Enkel Media har många nöja kunder som valt Umbraco, därför vet vi att det är ett publiceringssytsem som verkligen fungerar till både smått och stort, "trots" att det är helt gratis!
Om du har frågor eller behöver hjälp kontaka oss oss gärna!
Här hittar du blogginlägg relaterade till Umbraco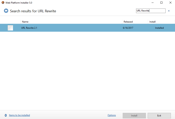 When starting upp a website on fresh install of IIS I sometimes get this error: HTTP Error 500.19 There is not much information more than the error that says: The requested page cannot be accessed because the related configuration data for the page is invalid. The first thing I check is the permission settings for the folders, after this one could just try to remove elements from web.config to ...