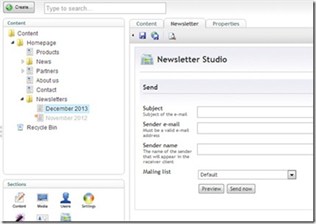 I you're a long time reader of this blog you know that I'm working hard with my newsletter-package for Umbraco – Newsletter Studio.
Today I announced some news that I hope will make some of all the web agencies out there happy. As web agencies over the world will all get a free Newsletter Studio license for their own website.
So if you your company web site runs on Umbraco, don't wait – request your free license today!