After weeks of hard work from the guys in the core team Umbraco 7 was released today! The biggest news is the new look and feel of the backoffice.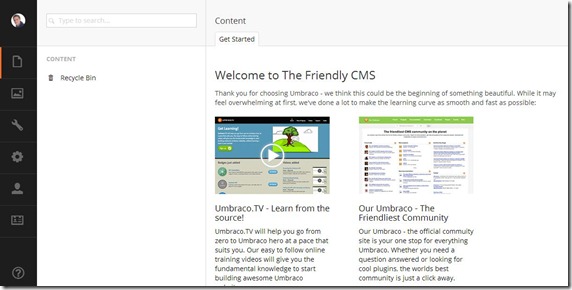 If you have used Umbraco before you'll probably find your way around as the over all concepts are the same. If you know how to build websites with previous versions of Umbraco you'll feel comfortable with V7 as well. The new backoffice has been built with the editors in mind and I must say that we're seeing a lot of improvements! I really love the why that the people behind the design is thinking.
I've looked at the beta and RC-versions of V7 and provided some feedback (ie. the drag and drop into the media dialog) and I really recommend you to download the latest version and play with it! Start building your new sites with it! But it's important to don't leave your frustrations in your mind – share them at issues.umbraco.org so that the core team can do something about it! It's the least each and everyone can do to contribute to this great project!
Niels Hartvig posted a nice video of the new backoffice, have a look at it here: http://umbraco.com/follow-us/blog-archive/2013/11/21/umbraco-7.aspx