Last week I hosted the first Umbraco Training Courses in Sweden. We now have more than 20 new certified Umbraco developers and some new companies have become Certified Partners.
Since it was my first course I can admit that I was a little bit nervous i the beginning of the week – I always get that feeling when stepping out of my "comfort zone" and doing something that I have never done before. So far I have only got good feedback from the attendees, some even called me "excellent" – thank you very much for that. =D
I've been asked if we are going to have a new round of training in Sweden. Of course! But we have not decided the exact dates yet. If you want to be noticed – sign up for our newsletter.
I also would like to share to share some photos from the course =D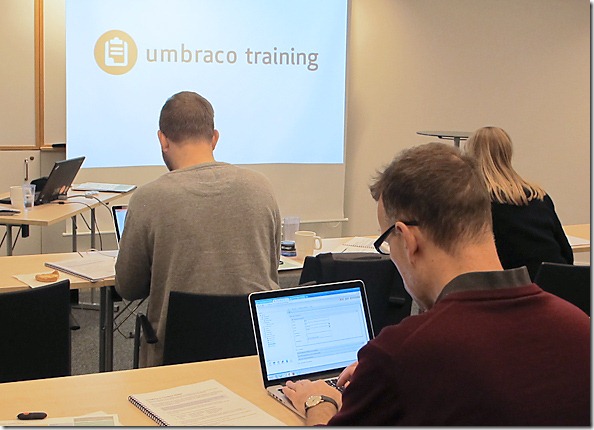 Level 1 attendees working on one of the exercises.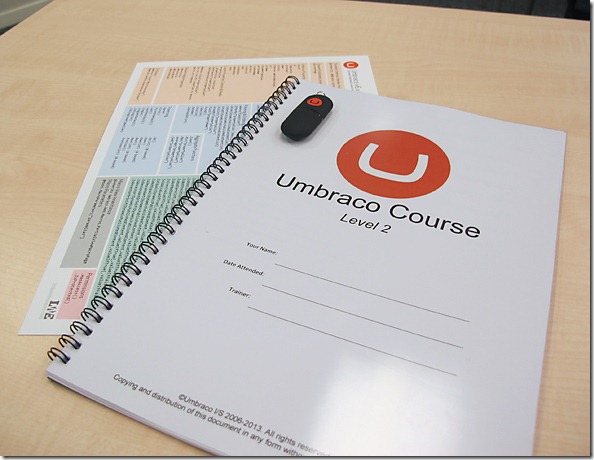 The Level 2 workbook, razor-sheet sheet and the super fancy Umbraco USB that all attendees got a copy of.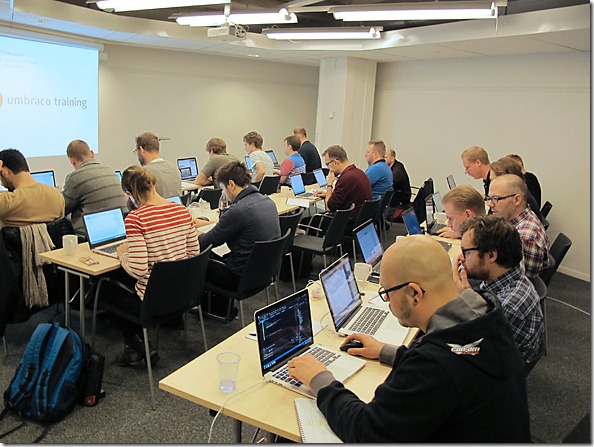 Attendees at the level 2 course.
Closest in this picture we see attendees from Chalmers in Gothenburg and from the Örebro-based company Impera